Who We Are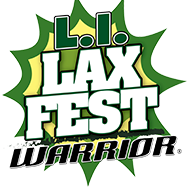 ---
Over the years, the LI Lax Fest has grown into one of the largest tournaments in the nation. Teams from all regions of North America come to play in a festive and competitive atmosphere over the course of two days. With over twenty brackets, no matter your team's skill level, we offer fun and competitive games. College coaches have also taken note of the abundant amount of talent that takes the field annually as the LI Lax Fest hosts an average of well over 100 college coaches to check out potential future college athletes.
---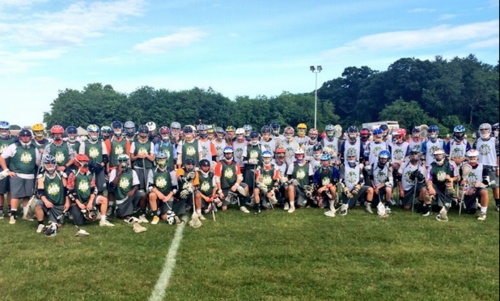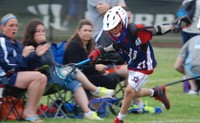 Mylacrossetournaments.com from One Love Media on Vimeo.
---
2016 Boys & Girls LI LAX FEST Attendees!
| | | |
| --- | --- | --- |
| 2 Knights | LI Bluefish | ROCK LAX |
| 802 Lacrosse | LI Empire | RVC Future |
| Beach Bums | LI Express | Sachem East |
| Big Apple Elite | LI Jesters | Sachem North |
| Blaze | LI Knights | Seven Hills Lacrosse |
| Blue Devils | LI Outlaws | SkipJacks |
| Bucks Select | LI Raid | Snipers |
| C2C Austin | Long Island Tide | Sound Bucks |
| CT LAX | Long Island Warhawks | South Shore Surf |
| DLA North | MacArthur Generals | T9 |
| E3 | Mad Dogs | Team 91 |
| East Medow | Madlax | Team 91 Maryland |
| Extreme Lax Factory | Make A Wish Black | Team 91 Texas |
| Fighting Ducks | Mama's Boyz | Team 91 Tristate |
| FLG | Mama's Girlz | Team Cape Cod |
| Floyd Varsity | Manhasset 32 | Team Hauppauge |
| GC34 | New England Twisters | Team Sharks Blue |
| Harborfields | NH Tomahawks | Team Sharks White |
| HGR | North Shore Storm | Team Superstar |
| HHH East | North Stars | Three Village |
| House of Sports | North Stars | Tristate |
| Houston Sidewinders | NS Snipers | Viper |
| Hudson Valley Express | NY All Greys | Warrior Elite |
| Icon | Prime Time | Warriors |
| Igloo | Queen City Chill Elite Lacrosse | West Elite |
| Iron Horse Austin | Raiders | West Islip |
| Lacrosse For Wishes | Revolution | Wogue Lacrosse |
| Laxachusetts | Rhino SYR | Yellow Jackets |
| Legacy | Rising Stars | Yorktown Ballers |
---
Our Sponsors: